India's civil aviation industry is on a high-growth trajectory. India aims to become the third-largest aviation market by 2020 and the largest by 2030.
The Civil Aviation industry has ushered in a new era of expansion, driven by factors such as low-cost carriers (LCCs), modern airports, Foreign Direct Investment (FDI) in domestic airlines, and growing emphasis on regional connectivity. India is the ninth-largest civil aviation market in the world, with a market size of around US$ 16 billion. India is expected to become the third largest aviation market by 2020.
The world is focused on Indian aviation – from manufacturers, tourism boards, airlines and global businesses to individual travelers, shippers and businessmen. If we can find common purpose among all stakeholders in Indian aviation, a bright future is at hand" .This would be a good time for global players to enter India and explore the potential of a large underserved market.
Reasons to Invest

India is one of the fastest growing aviation markets and currently the ninth largest civil aviation market in the world.

India is projected to be the third largest aviation market by 2020.

India is one of the least penetrated air markets in the world with 0.04 trips per capita per annum as compared to 0.3 in China and more than 2 in the USA.

Indian carriers plan to increase their fleet size to reach 800 aircraft by 2020.

The Indian aviation sector is likely to see investments totaling USD 15 billion during 2016-2020 of which USD 10 billion is expected to come from the private sector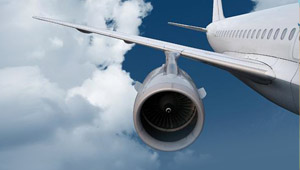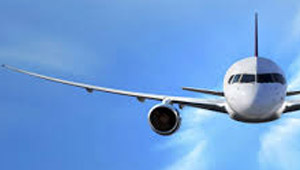 The Indian Transportation network is growing at a healthy rate. In the next five years, the Indian transportation market will be the third largest, accounting for 10 per cent of the global market.
India's transportation network is recognized as one of the largest railway systems in the world under single management. The 2014 –15 Union Budget envisages a Diamond Quadrilateral network of high-speed rail, connecting major metros and growth centers of the country.
Private investment in Railways is being encouraged to modernize its operations and for setting up logistic parks that provide for warehousing, packaging, labeling, distribution, door-to-door delivery and consignment tracking in order, mechanization of loading and unloading for achieving higher efficiencies and revenue growths.
The Mass Rapid Transit Systems (MRTS) projects are being planned in Tier 1 and Tier 2 Metropolitan Cities, which will play a major role in growth of the Transportation Sector in India.
Reasons to Invest

100% Foreign Direct Investment (FDI) in the railway infrastructure segment has been allowed recently which has opened up opportunities for participation in infrastructure projects such as high-speed railways, railway lines to and from coal mines and ports, projects relating to electrification, high-speed tracks and suburban corridors.

A scheme for private participation in parcel movement will be launched shortly whereby procurement of parcel vans or parcel rakes by private parties will be facilitated.

By 2020, Indian Railways will undertake measures to ensure delivering safe and punctual services, increasing average speed by 50 percent and increasing loading to 1.5 billion ton es from the current one billion tones.such as cleanliness, punctuality, safety, terminal quality, capacity of trains, food quality and ease of booking tickets.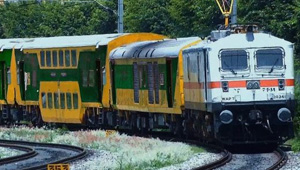 India has the third largest military in the world. Indian Aerospace and Defense verticals are one of the most promising sectors with a booming market & an ocean of opportunities for Global Companies. It is also the world's largest importer of weapons; imports comprise 60% of its defense equipment. As it's growing at an unprecedented rate in across the country now ranked as the 10th largest investor in defense globally. The Government has a clear vision for an indigenous defense industry. To built tomorrows industry, India's Ministry of Defense is looking to mature markets. One essential move is to decide on core capabilities & focus efforts on building these in India. And the other Steps include improving the talent market, building skills in the Government & private companies & ensuring open & inclusive access to defense market.  The Indian Government spends 40% of the defense budget on capital acquisition, and has set a target of making the Indian Defense market the third largest in the world by 2020.
Reasons to Invest

The Indian aerospace and defense industry is growing due to an increase in defense spending & rising technology.

The domestic industry has matured significantly in the last few years. Indian companies can work seamlessly with the global industry and can deliver on the most exacting standards.

Contractual offset obligations worth approximately USD 4.53 billion in next 5-6 years

India's current requirements on defense are catered largely by imports. The opening of the defense sector for private sector participation will help foreign original equipment manufacturers to enter into strategic partnerships with Indian companies and leverage the domestic markets as well as aim at global markets. Besides helping in building domestic capabilities, this will also bolster exports in the long term.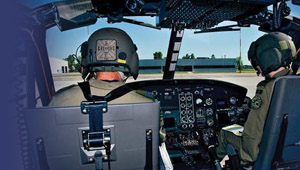 Infrastructure sector is a key driver for the Indian economy. The sector is highly responsible for propelling India's overall development and enjoys intense focus from Government. MORTH&S has announced the government's target of INR 25 trillion (US$ 376.53 billion) investment in infrastructure over a period of three years, which will include INR 8 trillion (US$ 120.49 billion) for developing 27 industrial clusters and an additional INR 5 trillion (US$ 75.30 billion) for Roads, Railways and Port connectivity projects. Infrastructure sector includes power, bridges, dams, roads and urban infrastructure development.
Reasons to Invest

The Government of India has made a record allocation INR 221,246 crore (US$ 33.07 billion) for several infrastructure projects in Union Budget 2016-17, which is expected to provide significant boost to Indian infrastructure sector.

Indian port sector is poised to mark great progress in the years to come. It is forecasted that by the end of 2017 port traffic will amount to 943.06 MT for India's major ports and 815.20 MT for its minor ports.

Union Minister of Road Transport & Highways and Shipping, has launched various online platforms such as ePACE (project appraisals portal), INFRACON (portal for infrastructure consultancy firms and personnel) and INAM PRO (web-based application for infrastructure and material providers), while also inviting stakeholders in the infrastructure sector to consciously use global best practices in road construction sector.

Indian power sector itself has an investment potential of US$ 250 billion in the next 4-5 years, providing immense opportunities in power generation, distribution, transmission and equipment.

India is the world's largest sourcing destination for the information technology (IT) industry. One of the biggest factor that has helped India to make its mark on the world map is its booming IT industrial sector. The contributions being made by the IT industry towards the country's GDP has led to a steady growth of the Indian economy and altered the perception of India in the global economy. India's cost competitiveness in providing IT services, which is approximately 3-4 times cheaper than the US, continues to be the mainstay of its USP in the global sourcing market. India is also gaining prominence in terms of intellectual capital with several global IT firms setting up their innovation centers in India.
Reasons to Invest

India is the topmost off shoring destination for IT companies across the world. Having proven its capabilities in delivering both on-shore and off-shore services to global clients, it now offer new gamut of opportunities. Social, Mobility, Analytics and Cloud (SMAC) are collectively expected to offer a US$ 1 trillion opportunity.

The social media is the second most lucrative segment for IT firms, offering a US$ 250 billion market opportunity by 2020.

The Indian e-commerce segment is US$ 12 billion in size, thereby offers another attractive avenue for IT companies to develop products and services to cater to the high growth consumer segment.