The customer market is growing on both fronts i.e. number of prospective clients as well as number of options in front of a client, in such a business scenario, it is imperative to expand the company's reach to more attractive territories outside its traditional regions, we offer international representation service for business houses looking for trusted partner in India.
We act as Business Representatives for Corporate Houses and smaller Businesses entities in India, to promote and support their business interests in India.
Our trained team of professionals who are familiar with the Indian market and have the required domain expertise offer your business professionalized, localized representation and liaison services.
---
We believe in creating business opportunities for global companies by finding the right local Partners, the right Audience / Clients and the right medium to propagate the business.
We also facilitate co-ordination between different agencies and your company so that you are able to achieve your business objectives with least hassles.
We begin by understanding the business situation of our clients, their needs, their requirements and the future expectations. Our team works with the client to develop a framework containing all the business intricacies that will play a significant role in determining the correct outcome, map out the actions with the expected results and go forward with execution in a strategic manner. We take care of all the intricacies so that you can focus on your business.
---
We can partner you in setting-up your very-own shared-services entity in India… completely owned and run by you…. Shared Services entity can help you consolidate your Global Services such as Finance, Supply-chain, HR & Payroll, Sales & Customer Support and other Internal Service.
A Shared-services entity can potentially help you save 20-40% of your 'Global Overheads', which can potentially add to your bottom-line.
What's more, we do this on a B-O-T mode, sharing your risk while ensuring a smooth transition and a reverse transition.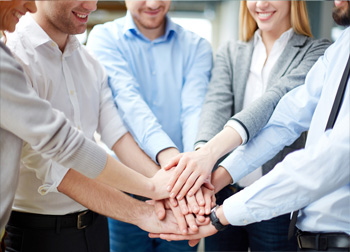 ---
The core differentiation between companies lies not in the uniqueness of problems but rather the uniqueness of their solutions. 
We see things that others miss, offering you more creative solutions that combine our deep geographic experience, intimate sector knowledge and clear insights into how to create value in your business. We work collaboratively, build lasting capabilities into your team and help your organization mobilize for change.
Growth strategy is the core to what we do. We help companies focus on growth in terms of revenue, cash flow and shareholder value, all of which are needed for sustainable, profitable performance.